Extract from 'Is': Chapter 12
Finally, about three years ago, having got fed up with the rat race, I and my family moved to West Wales. We moved to Pembrokeshire away from all the hustle and bustle of London. As it turned out though, I didn't get away from Brunel. Where we moved to was a few miles from a place called Neyland which is now a small town with a few shops and a marina on the banks of Milford Haven. 150 years ago it was where Brunel decided to site the far Western terminus of his Great Western Railway.
Despite having lived in Pembrokeshire for three years, I hadn't actually been to Neyland until about six months ago. There's hardly anything left of what was a major railway terminus now; just a few lengths of railway line buried in tarmac. But there are some railings which are actually made from Brunel's original broad gauge track which must be very rare. From Neyland, packet steamers and other boats would go to Ireland and beyond. The water in Milford Haven is incredibly deep and so the largest ships can come in and out easily. Today huge oil tankers use the haven all the time. And I wasn't surprised to find out that Brunel's monster ship The Great Eastern twice came into Neyland for repairs.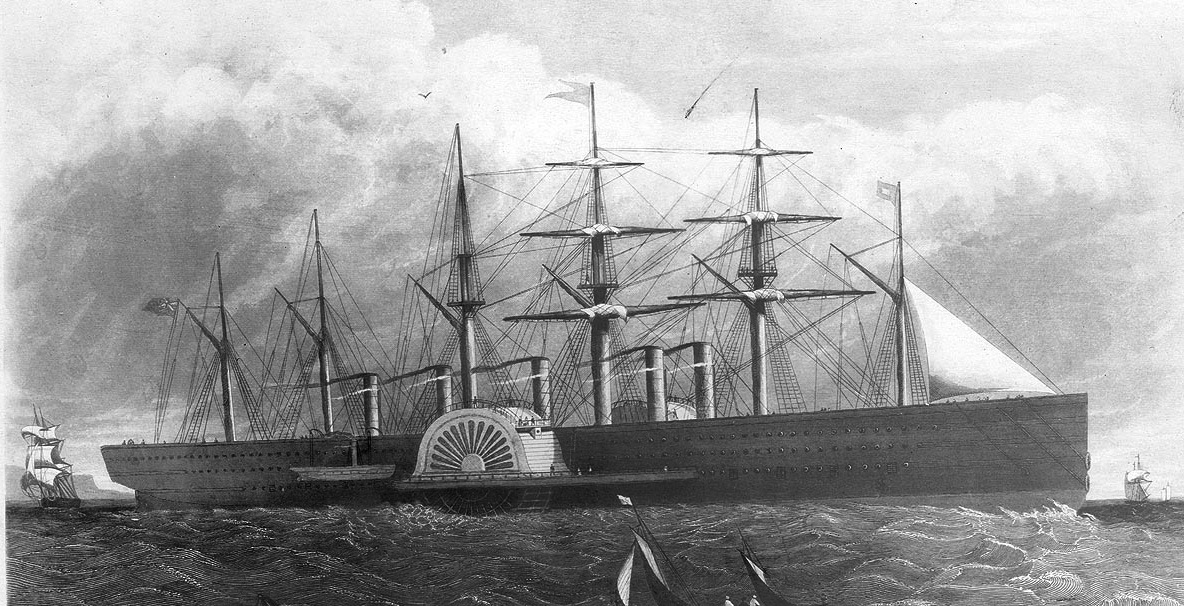 The Great Eastern! I can still remember that day when Is stormed out of Mr Phillips' class as if it was yesterday. That great ship – a ship that was really too big, too ahead of her time – only really made money laying the first telephone cables across the Atlantic. She was the only ship large enough to carry the 3000 miles of cable needed to reach America.
The connection with America was made in another way that day I went to Neyland. To be honest I'm not even sure why I went, but I parked the car and walked along the quay where the station would have been. I'd bought a sandwich and newspaper and I sat on a bench overlooking the haven watching some yachts sail up and down. I opened my pack of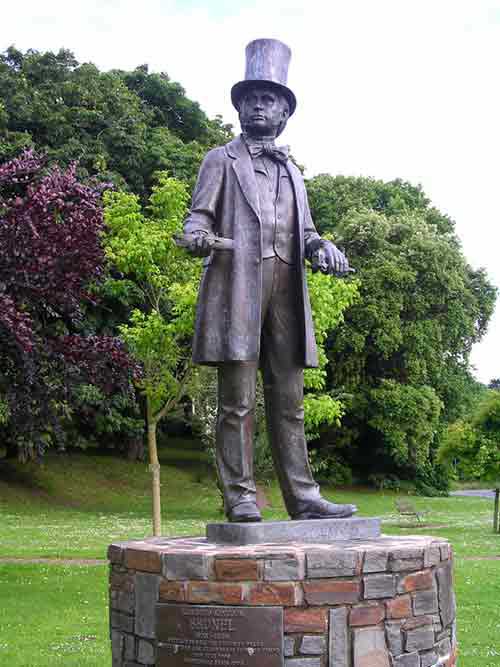 sandwiches and took a bite while enjoying the sun and light breeze on my face. Then I opened the newspaper. And couldn't believe my eyes. Staring back at me was Is! It was definitely her. I hadn't seen her for over 30 years, but it was unmistakably her. I was so astonished at seeing her photograph there that it took me a couple of minutes to realise why.
'Is' by Derek Webb is published by Troll Carnival and available from your local bookshop as well as Amazon Waterstones and Gwales